Réunion Island : Water transfer and irrigation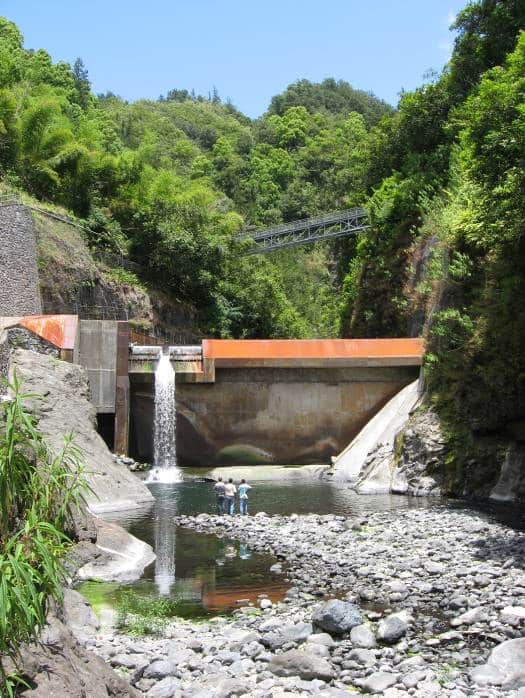 Environmental coordination for the east-west water transfer and west coast irrigation project
In order to meet drinking water needs and encourage the development of agriculture through irrigation, local communities have launched a project to transfer water tapped in the east to supply the west coast of the island. The cost of this project is approximately €1.6 billion.
The water transfer project includes dams to tap water in the waterways, approximately 30 km of underground pipelines, a water supply network to route the water along the thirty kilometres of western coastline, and then sprinklers of the irrigation systems to irrigate an agricultural area of nearly 7 000 hectares.
For this particularly important project, we were responsible for identifying key environmental issues in the field, being present on the site and participating in marking species and areas of concern, integrating mitigation measures in the technical requirements of the specifications for works companies, training the staff performing the work and performing external environmental controls for the work.