Toulouse urban cable car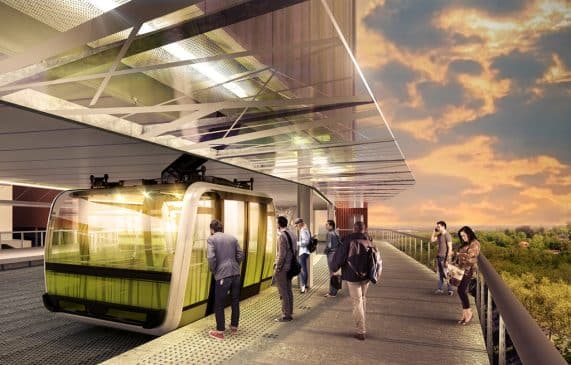 The project of the Poma Group—a grouping of 15 companies of which we are a part, including Poma, Altiservice, Bouygues TP RF, Engie Ineo—is included in "ProjetsMobilités 2020-2025-2030" of the 1.2 million inhabitant metropolis. The cable car will link three major areas of the city's southern belt: the university cancer institute, Rangeuil university hospital and Paul Sabatier University. "There is a great deal of traffic and many jobs in this hilly area, which has many handicaps (a hill, a river, a railway line, a ring road and a Seveso site", comments Jean-Luc Moudenc, the mayor of Toulouse and President of Toulouse metropolis, in explaining the choice of this innovative mode of transport.
While the design phase of this ambitious project was completed in 2017, the consultation phase with stakeholders continued into 2018. After that, a public inquiry will be held in order to obtain a declaration of public utility (DUP) and the start of work by the end of 2018. Start-up is scheduled for early 2020.